GDP growth must rely on internal strength: economists
23-10-2017
How much do internal resources contribute to the country's GDP? Economists have raised the question after the General Statistics Office (GSO) announced a record-high GDP growth rate of 7.46 percent in the third quarter of the year.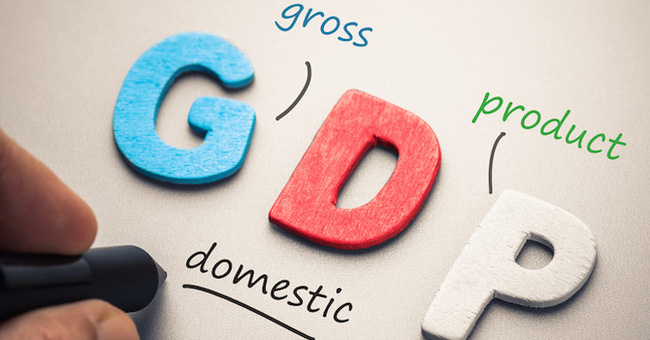 GSO said the major driving force behind the high growth rate were the development of processing, manufacturing industry, export and domestic consumption (12.8 percent, while Samsung reported the growth rate of 45 percent); improvement in agriculture production and fisheries; and a sharp increase in exports (+19 percent), especially from foreign invested enterprises.

Le Cao Doan, a renowned economist, noted that domestic production did not make a big contribution to GDP.
Vietnam's exports increased by 8.6 percent in 2016, higher than the 8.1 percent growth rate in 2015. And the exports continued rising with $200 billion worth of earnings in the first eight months of 2017, an increase of 13 percent compared with the same period last year.
Vietnam's exports increased by 8.6 percent in 2016, higher than the 8.1 percent growth rate in 2015. And the exports continued rising with $200 billion worth of earnings in the first eight months of 2017, an increase of 13 percent compared with the same period last year.

The highest number of exports were not from Vietnamese enterprises, as foreign invested enterprises were the major exporters.

Reports all show that foreign invested enterprises export more than import, while Vietnamese firms import more than export.

Vietnam's export turnover exceeded the $100 billion threshold in 2012 ($114.5 billion).

However, Vietnamese enterprises' export turnover was $50 billion in 2016. Their exports increased by 4.8 percent only in the same year, much lower than the average growth rate of 8.6 percent and the foreign invested enterprises' rate of 10.2 percent.

Doan said that Vietnam needs to face facts that the high jump in the GDP growth rate in the third quarter relied on exports of the foreign invested economic sector, and that internal strength has not improved.

Truong Thanh Duc from the Vietnam International Arbitration Center said that it was not good news that Vietnam gained a high growth rate thanks to the foreign-invested sector.

"This shows the dominance of the foreign invested sector over the domestic economic sector," he said.

Duc emphasized that though the proportion of the foreign invested sector's exports has increased rapidly from 57 percent in 2005 to 67 percent in 2013, its contribution in terms of added value to GDP has increased inconsiderably from 15.2 in 2005 to 18.07 percent in 2015.

Regarding the quality of growth, Doan pointed out that while the GDP grew sharply in the third quarter, the 9-month inflation rate was very low at 1.45 percent.

He said that the figure should be seen as an indicator of a downward trend. In principle, when Vietnam wants a high GDP growth rate, it has to accept a certain high inflation rate.

Thanh Lich / vietnamnet